This site is dedicated to all the Turbo Mopars. Owners and friends of these cars in the greater Richmond Virginia area are welcome to become members. There are no dues and no ownership requirement. Just having a love of Turbo Mopars is all that is required. All Turbo car owners are also encoraged to join.
Our Mission
To promote, enjoy, restore and modify Turbo Mopars. SRT4s, Shelby Dodges, any Mopar with a Turbo, stock or modified.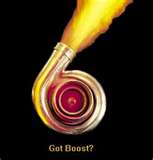 Becoming a Member
Just by emailing me at

boostaholics_anonymous@hotmail.com

or joining our group on Yahoo groups, BAofRIC, you can communicate with your Turbo Mopar friends. See if anyone has a part you need, needs a part you have or knows how to diagnose a problem.